Barack Obama - 44th President of the United States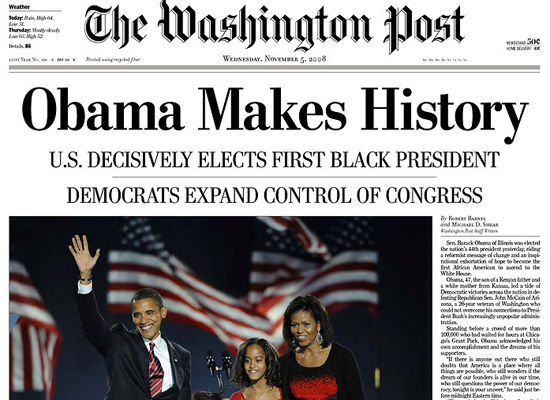 We all woke to a new America today. After a night of rain here in Washington, the morning was bright and warm. An excellent race was run, McCain conceded with great humility, and Obama was pitch perfect in his call for each American to help us return to greatness. I am truly proud and excited for the possibilities.

Congratulations President-Elect Obama, may God bless you in these troubling times.